Attorney Tina M. Fryling, Esq. • Attorney at Law in Erie, PA
As a licensed Pennsylvania bankruptcy attorney who has been practicing in Erie, PA since 1995, Attorney Tina M. Fryling, Esq. promises to provide you with the easiest, most affordable, and most personalized legal service possible as you consider bankruptcy for a financial fresh start.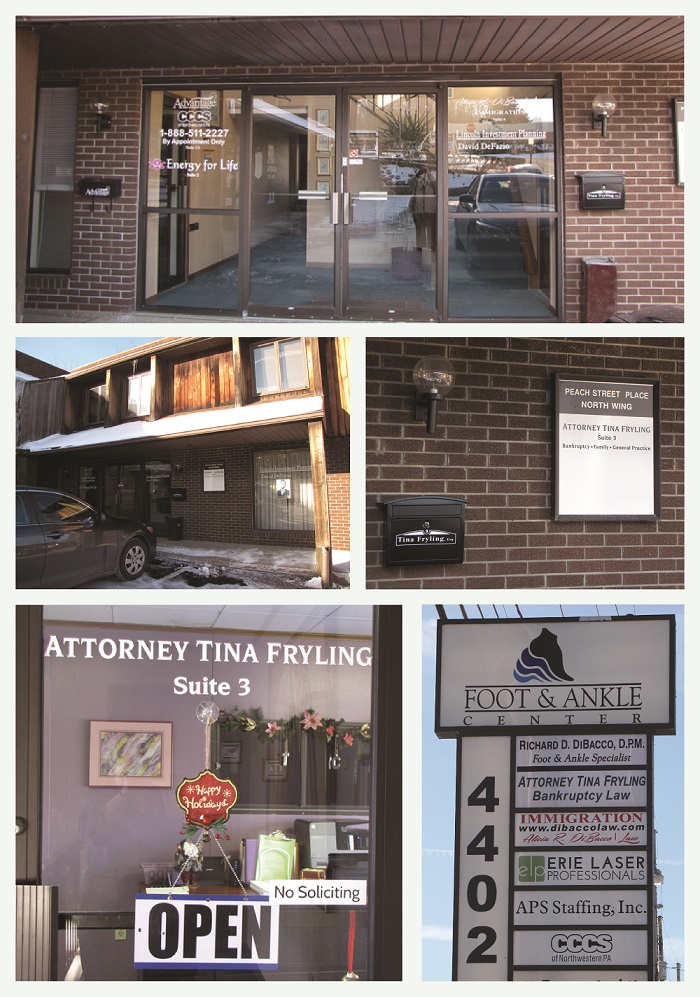 Tina also practices a variety of other areas in Erie, PA including adoption, criminal appeals, child custody, child support, divorce, DUI defense, and social security claims. Every client will meet personally with Tina at each stage of his or her case.
Why Attorney Tina Fryling, Esquire?
Deep roots in the Erie community and over 20 years of experience in the Erie legal community.
Personalized, compassionate attention throughout the legal process.
Her practice puts a human face on tough challenges, helping clients find the most effective solutions to resolving life's difficulties.
As an Erie, PA based law firm that provides personalized counsel to clients with Chapter 7 and Chapter 13 bankruptcy needs throughout Pennsylvania, Tina devotes a majority of her practice to bankruptcy. She has protected hundreds of people from losing their homes, cars, and personal property while putting an end to creditor harassment.
Contact Attorney Tina Fryling in Erie, PA today to schedule a free initial consultation appointment to develop a solution just for you!