Legal Notary Services in Erie, Pennsylvania
At the law offices of Tina M. Fryling, Esq., we conveniently offer legal notary services of a Notary Public, Christine Kern. Chris can notarize a wide range of legal documents, making our offices a one-stop-shop for our clients.
Common Notarized Documents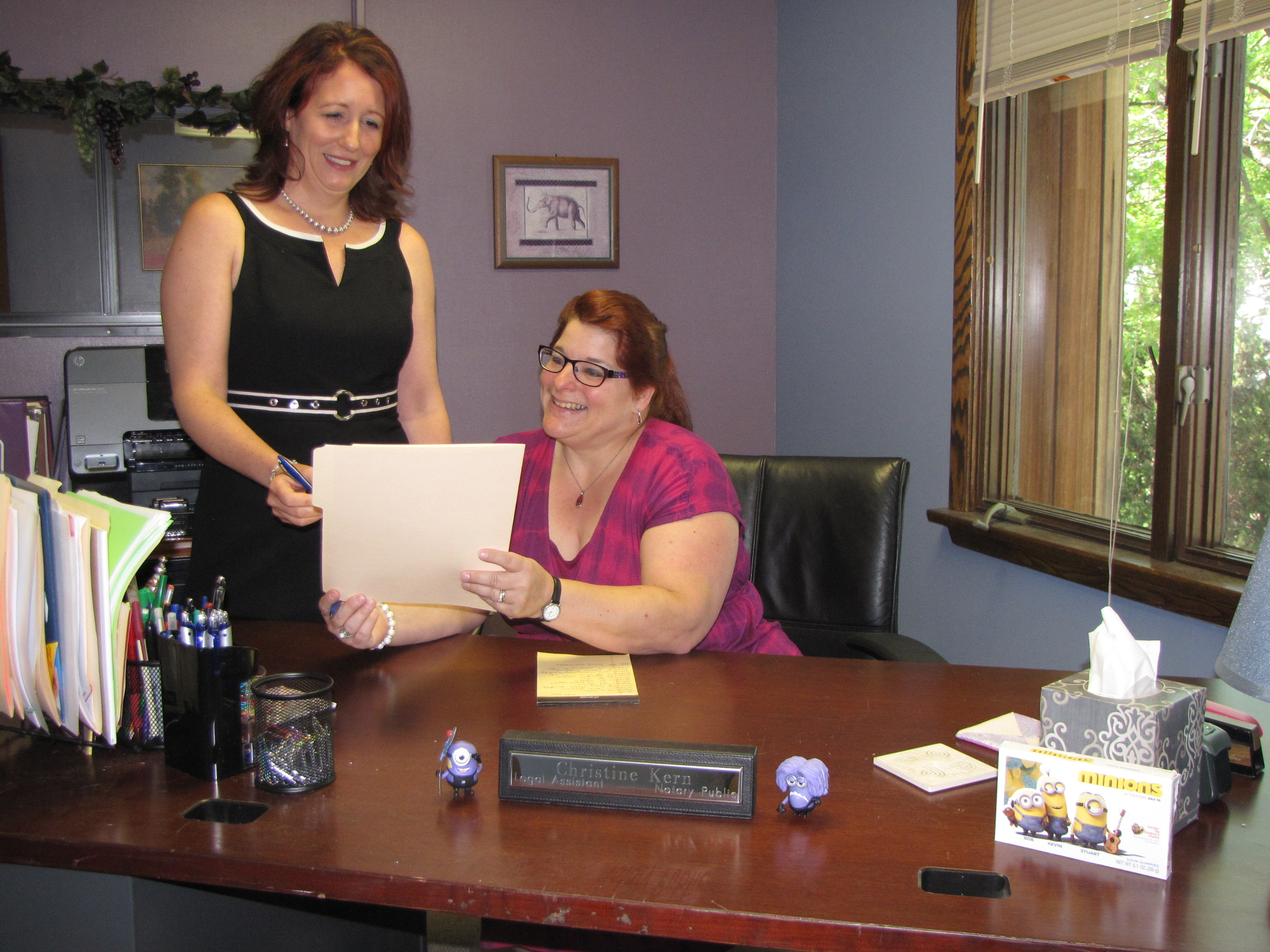 Christine Kern can notarize the following types of legal documents.
Deeds
Marital settlements
Living Wills
Powers-of-Attorney
Offering reasonable prices and the convenience of being able to notarize the documents while consulting with Tina, Chris' legal notary services are definitely a positive addition to the practice. She is also able to notarize documents that have not been prepared by Tina.
Contact the law offices of Attorney Tina Fryling to schedule an appointment for legal notary services in Erie, PA.
Notary Service FAQs